An icon of Italian elegance
Bred to perform, designed to inspire.
The Quattroporte is the original race-bred luxury sedan, since 1963.
Performance
Winning power from a motorsport bloodline. See, feel, hear the Maserati racing heritage.
Design
A timeless masterpiece, authentic Italian elegance.Drive the elegance that lasts forever.
Technology
High-end intelligence, one-to-one engagement. Designed for a first-class driving experience.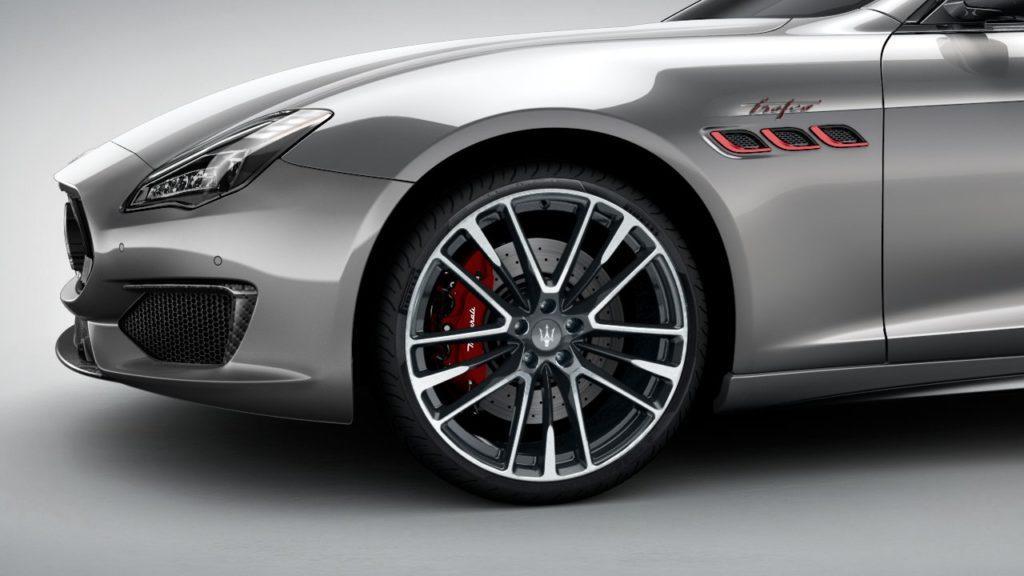 Three new trims for a unique encounter.
Quattroporte Modena
Fast cars are a noble tradition in our hometown. The Modena trim intensifies your Quattroporte with a sharper sporting focus and dynamic style.
Spécifications
Max power 430 HP
Max speed 179 mph
Acceleration 5.0 sec
Engine Layout V6
Traction RWD
Max torque 580 Nm
From CHF 161'550
Quattroporte Trofeo
A monument to the fastest. The Trofeo trim brings race-inspired design elements modelled from the pure idea of speed.
Spécifications
Max power 580 HP
Max speed 203 mph
Acceleration 4.5 sec
Engine Layout V8
Traction RWD
Max torque 730 Nm
From CHF 204'350