You're not like everyone else
Defy the ordinary, discover something truly unique in a world of standardised choices.
Performance
Inspirational motoring, every day. Race-bred power and razor-sharp, sports car-like handling. This is where passion meets the road.
Design
Lead with attitude. Get ready to stand out. Dynamically sculpted curves and gracefully flowing lines. A striking coupé look makes it impossible to go unnoticed.
Technology
Enrich your driving experience with more ease. Connected, intelligent, empowering. The tech content of the Ghibli is tailored to your individuality.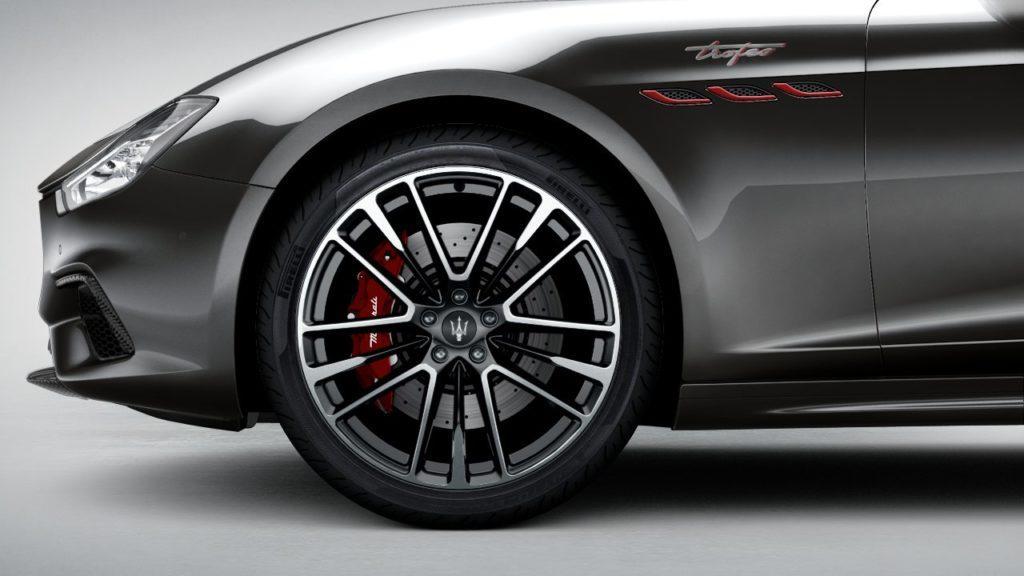 Three new trims for a unique encounter.
Ghibli GT Ultima
The GT trim elegantly underlines the original Maserati grand touring philosophy. Travel at refined speed in absolute comfort.
Spécifications
Max power 330 HP
Vitesse max 158 mph
Acceleration 5.7sec
Engine layout L4
Traction RWD
Max torque 450 Nm
From CHF 108'750
Ghibli Modena Ultima
Inspired by our home city, the land of fast cars. With the Modena trim, the Ghibli's sporty character takes centre stage.
Spécifications
Max power 430 HP
Vitesse max 166 mph
Acceleration 5.5sec
Engine layout V6
Traction RWD
Max torque 500 Nm
From CHF 151'850
Ghibli 334 Ultima : the fastest sedan in the world.
Its name expresses its full potential: Top speed of 334 km/h, the fastest sedan with combustion engine.

Limited to 103 units.

Only available in Persia Blu version with the 334 Ultima logo painted in deep pigment Rosso Rubino, above the three iconic air vents.
More info