THE FIRST
of its KIND
The Maserati Super Sports Car that pushes the boundaries of time. Race audaciously into a brave new future.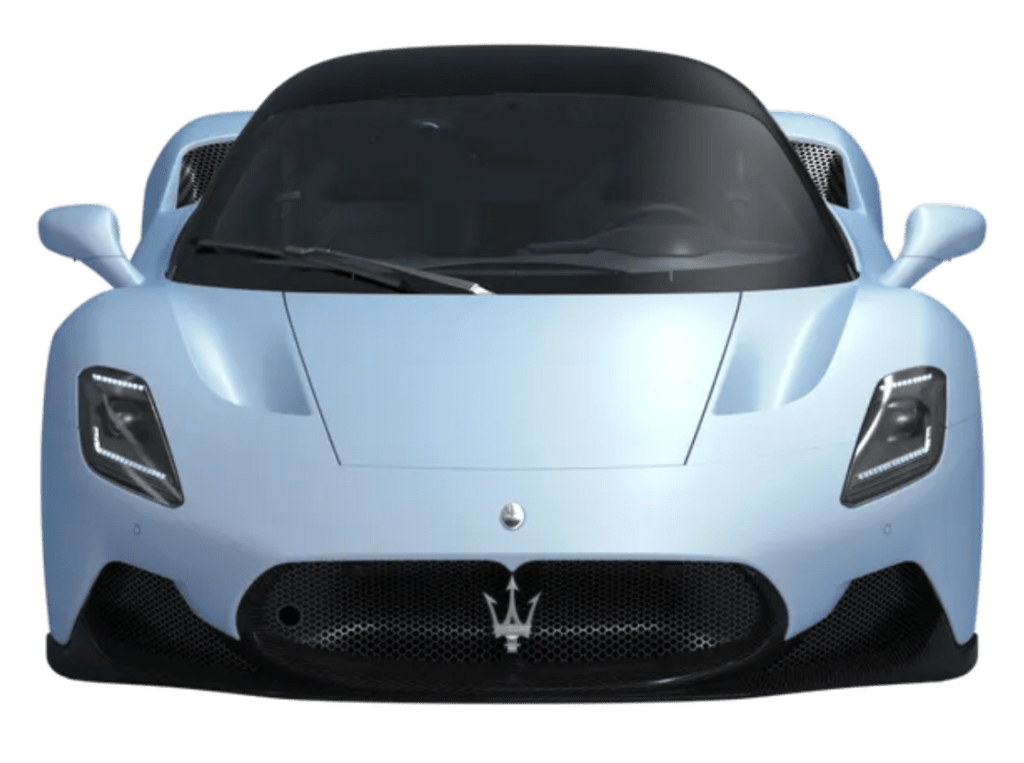 THE FIRST MASERATI WITH A CARBON FIBER MONOCOQUE
Mid-engined, fast forward. The light MC20 body ensures a prodigious power to weight ratio, for a jaw-dropping acceleration and top speed.
Technology
Every inch of the MC20 is crafted for a one-of-a-kind driving excitement.
ELECTRONICS
Next-gen interface TFT — cluster 10.2" R1 10.25" connected infotainment.
INTERIOR STYLE
Race-inspired refinement. Every detail heightens the connection between you and your MC20.
INTERIOR STYLE
An epic return to our racing origins, from its name to its design.
Feel the Nettuno Engine
Patented technology, derived from F1 for a roaring 3.0L V6 630HP Engine.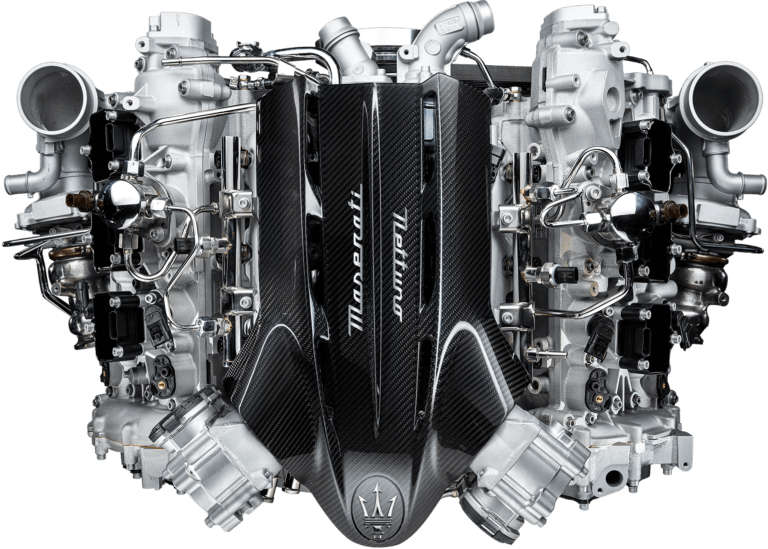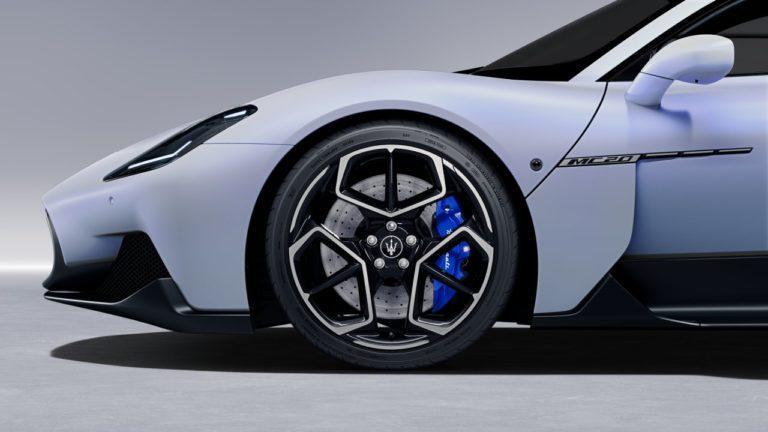 GT
Out on the open road, the GT driving dynamics deliver a world of benefits.
GT Driving Mode: where performance and comfort truly meet.
The Maserati GT soul lives on in the MC20. As the default drive mode, it allows for fluid shifting and soft suspension that make the car's fierce power effortlessly accessible. Ideal for everyday driving, it delivers engaging grand touring comfort.
SPORT
Take it to the racing line and it'll immediately feel at home.
Sport Driving Mode: track-ready thrills.
The best performance on the race track comes from a combination of power and sport oriented traction. The Sport Mode offers a stiffer suspension setting as well as fast and direct gear shifting for a superlative on-track experience.
CORSA
Acceleration, exhilaration, roar eruption, and that smile on your face.
Corsa Driving Mode: unleash your inborn instinct.
The most extreme experience at the wheel of the MC20. Maximum power is immediately available, gear shifting is super fast, exhaust valves are constantly opened, traction control is reduced. When in Corsa Mode, you can also activate the Launch Control electronic aid to fully experience the MC20's extraordinary acceleration from a standing start.
WET
Always sunny conditions ahead.
Wet Driving Mode: driving pleasure never slips away.
When it's raining or the asphalt is humid and slippery, the WET Mode will help you keep control of your MC20 especially when accelerating or cornering by limiting engine boost and activating all dynamic controls.
MC20
The Maserati Super Sports Car that pushes the boundaries of time. Race audaciously into a brave new future.
Spécifications
Max power 621 HP
Max speed 211 mph
Acceleration 2.9 sec
Engine Layout V6
Traction RWD
Max torque 730 Nm
From CHF 250'900